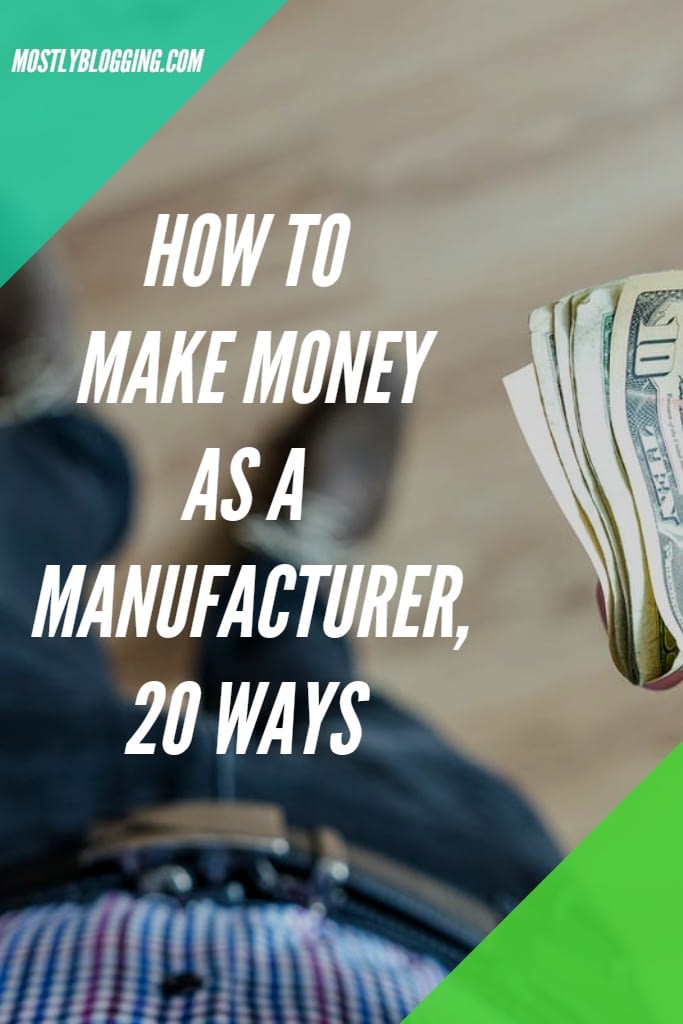 Are you looking for the best manufacturing business to start?
You are in the right place.
Rapid globalization, technological advancements, shifting consumer preferences, and shifting government regulations are all reshaping the manufacturing industry, boosting competition, and dramatically raising the bar on firm performance.
To thrive as a manufacturer, you must stay one step ahead of your competitors. You can focus on how to position your company for success and growth with these strategies for staying ahead in a highly competitive business.
Source: https://unsplash.com/photos/jHZ70nRk7Ns
By reading this post, you discover eight effective manufacturing ideas and the best manufacturing business to start due to the money-making potential of the business.
Let's dive in and discover how to be successful as a manufacturer and the best manufacturing business to start.
How To Be Competitive As A Manufacturer
Practice Continuous Improvement
Source: https://unsplash.com/photos/jHZ70nRk7Ns
Continuous improvement refers to your company's ongoing efforts to make the best use of the systems and procedures it employs. Communicate the value and relevance of continuous improvement, and incorporate it as a disciplined strategy into every part of the organization.
It's irrefutable that if you're constantly working to enhance your products, services, and procedures, you'll see an increase in overall quality. This process necessitates a thorough examination of your operations, with the goal of finding any issues that may jeopardize the final product.
Invest In Employee Development
Source: https://unsplash.com/photos/ovWUKV1btXk
Your company is only as good as the people that work for it. You will achieve success if your employees are enthusiastic about your company and determined to do their best since they will share that enthusiasm with your clients and increase job performance.
When your employees are disengaged and lack excitement for your firm, you will have challenges since your people will not perform to their full potential and will seek out different options. Provide professional training to your employees to develop their skills and grow their knowledge.
Get The Right Technology
Source: https://unsplash.com/photos/F7u5fL11Lt0
One of the quickest methods to stimulate growth and make your company more competitive is to upgrade or incorporate new technology. Technology is progressing at a quicker rate than ever before, and technology is becoming increasingly integrated into both the private and public spheres.
You'll need to be aware of innovations in all areas of technology to manage a successful business from artificial intelligence to the possibilities for remote working. You risk falling behind the pack if your organization isn't up-to-date on the latest innovations in these fields. Invest in the Microsoft-365-business-products which will offer you apps that are top class with intelligent cloud services and sophisticated security.
Maximize Your Productivity
Source: https://unsplash.com/photos/qAxEJ0ClFfQ
It's easier to increase revenues and build business relationships when your organization is more productive. Whatever industry you're in, there's always a need to outperform the competitors and increase your profits.
What this boils down to is increasing efficiency, therefore as a business leader, you should be looking for methods to streamline your operations and work smarter all the time.
One of the lowest-cost strategies for increasing productivity in your facility is investing in reliable industrial valves from www.dombor.com. Having the right equipment such as high-quality valves will ensure smoother operations and hence increased productivity at your facility.
Related Reading: Productivity is the Combination of
Reinvent Your Products Regularly
Source: https://unsplash.com/photos/uIJSFejHvf8
To boost efficiency, digitizing manufacturing operations is no longer adequate. Digital technology has fundamentally changed customer demand and how firms must operate. Customers may have more personalized, fluid experiences with smart, connected products that include embedded sensor capabilities, continually developing software, and artificial intelligence.
To create new, important, and durable streams of revenue, you must constantly adapt to changing business trends and be open to radical reinvention.
Diversify Your Customer Base
Source: https://unsplash.com/photos/82TpEld0_e4
Knowing who your most significant customers are can help you focus your efforts on increasing sales, but diversification is also crucial.
Even if you have many clients, it's problematic if they're all too similar and could be affected by the same business or market development. If your two biggest customers are all from the United States, for example, an unfavorable shift in the exchange rate could cause them all to dramatically drop their orders.
Consider marketing and selling your present products and services to new clients in other segments or niches, as well as in different geographic regions.
Speed Up Order Fulfillment
Source: https://unsplash.com/photos/qqtE2yX7POI
More clients may be attracted to your company as a result of faster fulfillment. You might attract speed-conscious e-commerce clients.
For companies with tight delivery dates, such as pharmaceutical companies shipping to hospitals and pharmacies, faster fulfillment may allow you to transport the goods more quickly and expand your geographic reach. If you ship your products from China to sell at  Amazon, partner with Befba for prompt and safe express transport of your products.
Basically, tell them the origin and destination of your products, and they will handle all the heavy lifting from pickup to customs clearance and ground delivery.
Embrace Sustainability
Source:https://unsplash.com/photos/x8ZStukS2PM
Being more sustainable can benefit your company in a variety of ways. It will assist you in being more efficient, increasing your brand value and reputation, providing a platform for innovation, attracting and retaining employees, achieving greater growth, cutting costs, and strengthening stakeholder relationships.
For instance, if you've been packaging your products in plastic bottles switch to the more sustainable glass bottles. Glass is a long-lasting, entirely recyclable material that has numerous environmental benefits, including helping to mitigate climate change and conserving natural resources.
Best Manufacturing Business to Start
Now that we know effective manufacturing ideas, let's examine the best manufacturing business to start.
According to MakeinBusiness, if you are looking for the best manufacturing business to start, here are the Top 20:
Manufacturing of paper plates and cups
Manufacturing of plastic bottles
Mineral water plant
Manufacturing of tissue papers
Manufacturing of ball point pens
Manufacturing of eye glasses
Detergent and soap manufacturing
Customized T-Shirt printing
Manufacturing of incense sticks
Start a bakery
Manufacturing of organic beauty products
Handmades chocolates
Accessories manufacturing
Fireworks manufacturing
Manufacturing of small farming equipment
Making jeans pants and jeanswear
Manufacturing of candle making
Manufacturing of gift boxes
Kids toy manufacturing
Towel manufacturing
According to the source, these made the list of the best manufacturing business to start since these are the most lucrative. This report is based on June 2021 data.
Best Manufacturing Business to Start FAQ
Is a manufacturing business profitable?
Yes! However, there are some manufacturing businesses that are more profitable than others. For instance, making products people always need can be lucrative. Examples include making eyeglasses and making paper goods.
Conclusion: Best Manufacturing Business to Start
It's difficult to consistently excel in the dynamic, hyper-competitive global manufacturing industry, even for high achievers. If you have been constantly asking yourself how you can be more competitive in manufacturing, following these tips will ensure that you gain a competitive edge.
Quit doing business as usual and improve your operations to accelerate your growth, compete more, and become a high-performing manufacturer.  
By reading this guide, you received eight powerful manufacturing ideas and 20 ideas for the best manufacturing business to start.
Readers, please share so manufacturers or people considering becoming manufacturing learn these effective manufacturing ideas and the best manufacturing business to start.
I look forward to your views in the comments section. In your opinion, what is the best manufacturing business to start?
Authors: Janice Wald and a Contributing Author

Janice Wald is the founder of MostlyBlogging.com. She is an ebook author, blogger, blogging coach, blogging judge, freelance writer, and speaker. She was nominated as the 2021 and 2019 Best Internet Marketer by the Infinity Blog Awards and in 2017 as the Most Informative Blogger by the London Bloggers Bash. She's been featured on Small Business Trends, the Huffington Post, and Lifehack.
This post was made possible by the support of our readers